Coach: Dennis Jones
Captain: Greg Wells
Finishing Position: 12th (last)
Best and Fairest: Garry Baker
Leading Goalkicker: Henry Coles (33)
Best First Year Player: Peter Thorne
Major Sponsor: Mayne Nickless

Bob Skilton exited as coach and was replaced by former player Dennis Jones who came straight off the Committee, but his sole season in charge was a disaster and the side finished last again. He was dispatched as coach at the end of the years, just one year into a two year contract.
The major rule change of the season was that the 19th and 20th men were made interchange players and allowed to leave and enter the field at will but the rule failed to have any positive effects on the Demon side who blooded 12 new players and used 41 for the season.
In June, Melbourne was one of six clubs charged by the VFL with interviewing Fitzroy player Graeme Allen without his club's permission. They were not fined.
Twelve straight losses in the middle of the season contributed to another wooden spoon and officials and players were forced to hold a conference to discuss the on-field performance after the eighth consecutive loss, an 89 point thrashing by Carlton in Round 15.
Supporters were scathing in letters and phone calls to the club and chairman Jim Mitchell said "I don't suppose I can blame them". Even coach Jones admitted that there were five players in his team that weren't up to league standards. By conceding over 100 points in 20 of 22 matches they set a record which was to be equalled in 1981.
Melbourne approached Leigh Matthews, illegally in the eyes of Hawthorn who reported them to the VFL, then set their sights on Carl Ditterich who they eventually signed as the Playing Coach for 1979.
Practice Matches
AMCO-Herald Cup
| | | | |
| --- | --- | --- | --- |
| Round | Opposition | Result | Score |
| 1 | St. Kilda | LOSS | 57-96 |
Premiership Season
| | | | |
| --- | --- | --- | --- |
| Round | Opposition | Result | Score |
| 1 | Hawthorn | LOSS | 68-147 |
| 2 | Fitzroy | WIN | 167-157 |
| 3 | Carlton | LOSS | 85-98 |
| 4 | Footscray | WIN | 127-120 |
| 5 | Richmond | LOSS | 59-130 |
| 6 | St. Kilda | LOSS | 141-204 |
| 7 | Geelong | WIN | 139-126 |
| 8 | North Melbourne | LOSS | 61-137 |
| 9 | Essendon | LOSS | 60-102 |
| 10 | South Melbourne | LOSS | 92-162 |
| 11 | Collingwood | LOSS | 67-127 |
| 12 | Hawthorn | LOSS | 108-128 |
| 13 | Fitzroy | LOSS | 61-141 |
| 14 | Footscray | LOSS | 59-127 |
| 15 | Carlton | LOSS | 26-115 |
| 16 | Richmond | LOSS | 93-121 |
| 17 | St. Kilda | LOSS | 89-141 |
| 18 | Geelong | LOSS | 95-101 |
| 19 | North Melbourne | LOSS | 61-174 |
| 20 | Essendon | WIN | 136-130 |
| 21 | South Melbourne | WIN | 106-85 |
| 22 | Collingwood | LOSS | 125-156 |
Ladder
| | | | | | |
| --- | --- | --- | --- | --- | --- |
| | W | D | L | % | P |
| North Melbourne | 16 | 0 | 6 | 120.9 | 64 |
| Hawthorn | 16 | 0 | 6 | 117.7 | 64 |
| Collingwood | 15 | 0 | 7 | 113.3 | 60 |
| Carlton | 14 | 0 | 8 | 116.8 | 56 |
| Geelong | 12 | 0 | 10 | 102.3 | 48 |
| St. Kilda | 11 | 1 | 10 | 93.1 | 46 |
| Richmond | 10 | 1 | 11 | 102.9 | 42 |
| South Melbourne | 9 | 0 | 13 | 100.3 | 36 |
| Fitzroy | 8 | 0 | 14 | 96.5 | 32 |
| Essendon | 8 | 0 | 14 | 94.3 | 32 |
| Footscray | 7 | 0 | 15 | 90.6 | 28 |
| Melbourne | 5 | 0 | 17 | 69.1 | 20 |
Playing List
Best and Fairest
Other Awards
Redlegs Trophy - Tom Flower
Reserves
1978 Reserves Season
Best and Fairest - Chris Woodman
Second Best and Fairest - Robert Walters
Special Awards - David Code, Mick Rea, Michael Giulieri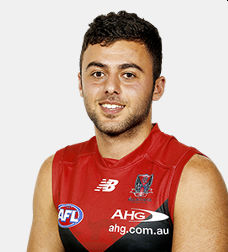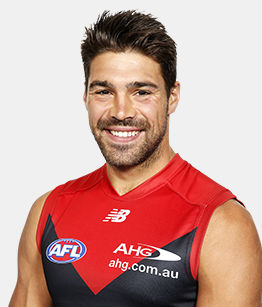 Under 19s
Best and Fairest - Phillip Mehrten
Second Best and Fairest - Jeff Chapman
Special Awards - Stephen Bickford, Peter Maynard, Geoff Hayes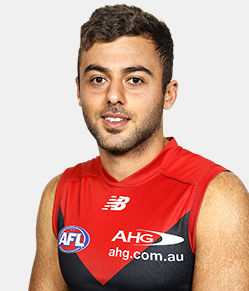 Lists
Season Records
Media
Age - 28/06/1978
Age - 18/07/1978
Age - 20/07/1978
Age - 15/08/1978
Age - 13/09/1978
Age - 14/09/1978
Age - 13/12/1978